Industrial Plastic Production Raises Safety, Pollution Concerns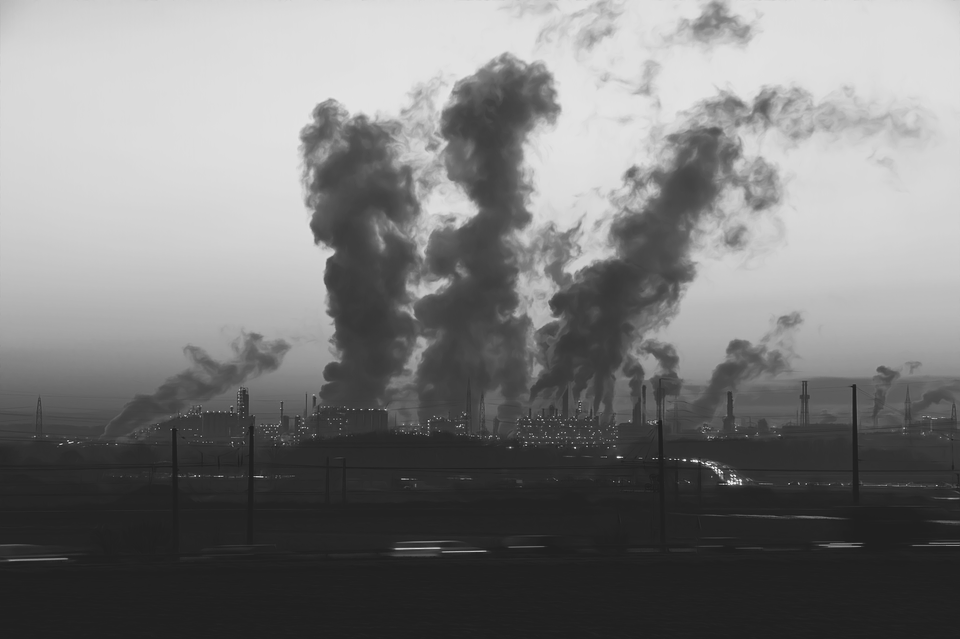 A number of serious accidents at plastic manufacturing plants – most recently in the Houston area — have threatened communities and contaminated the environment, bringing into question whether or not the plants' ends justify their means: 
A series of explosions at a manufacturing plant in Port Neches, TX, injured three employees, blew out the windows of local houses, and created clouds of chemical-laced smoke fueled by butadiene, a colorless gas used to make synthetic plastics,

according to CNN

. 

Another recent accident at a plastics plant killed two, injured 20, and damaged nearby homes. "I heard and felt my house shake," local resident Tyler Shawn Dunlap

told CNN

. "…then I noticed an orange glow from the clouds." 

A major fire at an ExxonMobil petrochemical complex injured 37 people and released tons of carcinogens, including 14,103 pounds of benzene and 25,938 pounds of butadiene,

according to the Environmental Integrity Project

. 
Research released in 2019 by the Environmental Integrity Project (EIP) found that 57 of 90 Houston-area plants manufacturing plastics (or their ingredients) violated air-pollution limits in the last 5 years, releasing 55,704 tons of potentially health-damaging pollutants in 2017 and representing 22 percent of all emissions in the region. Additionally, The EPA cited roughly 20 percent of these for non-compliance with federal disaster management planning requirements. 
In 2018 and 2019, the plastics industry completed three new expansions and planned an additional 45 facilities, said the EIP. The group estimated these new plants would emit over 14,000 tons of additional air pollution annually. These figures are alarming, and at the very minimum call for an uptick in plant regulation and safety. Furthermore, the figures illustrate a core issue in the battle for sustainability and environmental justice: Are these effects on our environment worth it so that we may have access to plastics and plastic materials, when there are a number of safe, sustainable alternatives in many applications such as plumbing?
These toxins (sulfur dioxide, nitrogen oxides, lead, soot, volatile organic compounds and carbon monoxide) are released into the air as a natural function of the plants, and raise serious concerns about the environmental and health-related tolls they have on the area. 
"This should not be anyone's reality and unfortunately, it is for communities sitting at the fence-line of the petrochemical corridor along the Gulf Coast — an ever-growing corridor because of the billions of dollars being invested in petrochemical infrastructure related to plastic," Yvette Arellano from the Texas Environmental Justice Advocacy Service said in a statement.
Unfortunately, risks from plastic go beyond industrial accidents. Building and wildfires can cause gases such as hydrogen cyanide, carbon monoxide, carbon dioxide and more to be released into the air and water supply, threatening human health. This type of plastic contamination occurred as a result of Paradise, California's Camp Fire. The fire caused underground water lines to melt, contaminating the water supply with harmful levels of volatile compounds such as benzene and methylene chloride, leaving residents without access to clean water for years. 
Plastics are very dangerous in fire events. It is widely known in the scientific and trade communities, and backed by ample research, that plastics emit toxic smoke when burned. These toxins emitted by plastic include known carcinogens like benzene, nitrogen oxide, carbon monoxide, and a plethora of other chemicals with carcinogenic, reproductive, and developmental effects on human health. 
Furthermore, plastic piping materials have been known to create a number of other safety-related and environmental headaches. Plastics are famously a difficult material to cycle, and over time continue to break down until they become tiny fragments called microplastics. Microplastics can be found in "substantial" amounts in the most obscure areas of the globe, as per National Geographic, and create problems in terms of waste, marine pollution, and more. They also end up in our food and water. According to Yale Environment, Americans consume up to 70,000 microplastic particles annually from our food, our water, and the air we breathe. That's roughly a credit card worth of plastic a week, and those estimates are considered by scientists to be conservative. Microplastics are linked to a number of potential health effects, as their consumption exposes us to the harmful chemicals found in plastics. These chemicals are linked to reproductive issues, organ problems, as well as developmental delays for children and adults. 
Microplastics aren't the only way that these toxins find their way into your stomach by the means of plastic products. Plastic pipes are permeable and are known to leach chemicals into drinking water, which can result in consequences in terms of water quality. Leaching is a process whereby the chemicals which comprise plastic pipes seep into the potable water in which they transport, and chemicals known to leach from said pipes include benzene, toluene, chloroform, and vinyl chloride. All of these chemicals are understood as being very detrimental to health, even potentially causing cancer, when humans are exposed to them. 
The negative health effects of plastic continue to spotlight the importance of material selection. The International Association of Fire Fighters (IAFF) recently published a joint statement with a major pipefitting trade association to flat-out ban the use of plastic piping in at-risk facilities due the toxic smoke it emits in fires. 
"All buildings should require the installation of safe, recyclable, non-combustible, and sustainable piping materials for plumbing systems to protect the health and safety of first responders, building occupants, and the environment," the statement reads. Are these plastic plants worth the environmental and safety threats that they pose to local communities, and the public more generally? The materials that we as a society choose to utilize in our homes and businesses will shape the future of our environment and health. It is time that both government and non-governmental entities take a closer look at the plastics production industry to determine whether or not the ends justify the means.
.