Building Evolution – A Look at Materials, Part 1: Risk‎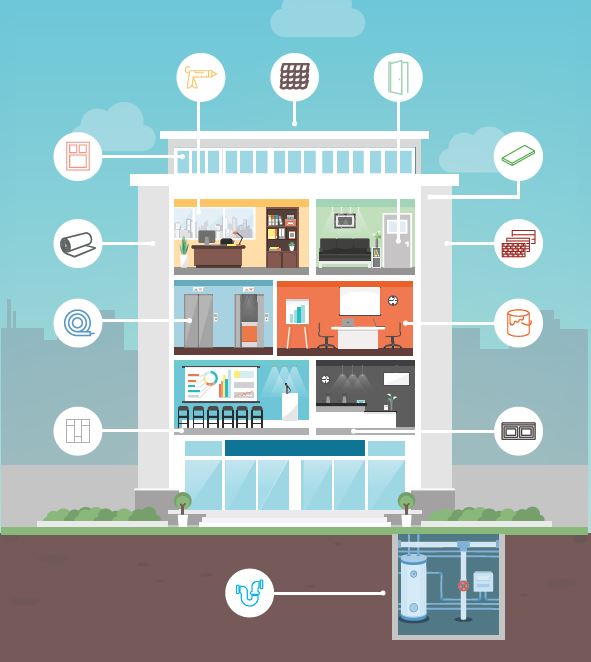 Over the past several decades, the materials used to construct and build commercial and multi-unit residential structures have changed significantly. In particular, the construction and interior furnishings industries increasingly use plastics instead of natural materials such as wood, metal, glass and natural fibers. A recent review from the Healthy Buildings Network notes that "…Petrochemical, fossil fuel, and plastics industries are now pushing to increase their market growth in more durable goods, like building materials. The building and construction industry is already the second largest consumer of plastics after packaging."
Over the past several decades, the plastics industry has benefitted from increasingly cheap chemical ingredients, huge investments in manufacturing capacity, and a wide variety of material choices. The result? A glut of lower-cost plastic products that have virtually taken over significant categories of building applications.
However, the apparent economic advantages of plastic materials hide their true cost. Analysis from the Center for International Environmental Law notes that continuing use of plastic in buildings will amplify negative effects of plastic production, use and pollution on human health and the environment: "There is compelling evidence that the rush to build new plastics infrastructure poses massive risks for communities, ecosystems, and the planet."
Significant areas of concern include the following.
These and other issues should prompt building professionals to consider more than initial costs when selecting materials. This follow up gives a summary of alternatives for common applications.